Nikola Corporation Reports Fourth Quarter and Full Year 2021 Results
Delivered first Nikola Pre-Series Tre BEVs to customers and dealers

Executed additional customer LOIs, including with Heniff Transportation Systems, USA Truck, Saia LTL Freight, and Covenant Logistics Group

Tre FCEV alphas delivered to Anheuser-Busch for pilot testing

Coolidge, Arizona manufacturing facility Phase 1 anticipated completion by the end of Q1 2022

Nikola Tre BEV HVIP approval for up to $150,000 voucher incentive per truck
PHOENIX – February 24, 2022 — Nikola Corporation (Nasdaq: NKLA), a global leader in zero-emissions transportation solutions, today reported financial results for the quarter and full-year ended December 31, 2021.
"During the fourth quarter, we began delivering Pre-Series Tre BEVs to customers and dealers, and we are ramping up production in Coolidge. We anticipate beginning series production of the Tre BEV on March 21. We are laser-focused on delivering vehicles and generating revenue," said Mark Russell, Nikola's Chief Executive Officer.
Nikola Tre BEV Update
On December 17, 2021, we delivered the first two Nikola Tre BEVs to TTSI in California as a part of a three-month pilot program. Since placing the trucks into service with TTSI, the trucks have hauled multiple loads per day and logged over 4,500 miles combined. The trucks have completed a 204-mile journey on a single charge, the longest range of any BEV TTSI has tested. We are pleased with the pilot results and look forward to delivering saleable Nikola Tre BEVs to customers in the second quarter of 2022.

Nikola Tre FCEV Alpha Update
On January 24, 2022, we began pilot operations with Anheuser-Busch (A-B). Two Nikola Tre FCEV alphas are undergoing a three-month pilot in daily service within the brewer's Southern California distribution network. On February 11, 2022, Tre FCEV alphas celebrated this pilot by participating in a full zero-emission beer haul with A-B. The unique "zero-emission delivery" leveraged the technology of both partners to sustainably deliver beer from A-B's brewery in Van Nuys, CA, to its distribution centers in the greater Los Angeles area. As part of the ongoing pilot, the Nikola Tre FCEV vehicles are expected to be used in daily operations to evaluate and refine the production specifications and features of the Nikola vehicles. The trial is intended to demonstrate the advantage of fuel cell trucks in beverage hauling, an application that targets maximum payload, range, and around-the-clock operations. The pilot activity is an important step for the companies to work together and implement economically viable zero-emission solutions across the A-B brewing network.

Coolidge, Arizona Manufacturing Facility Update
Phase 1 of the Coolidge, Arizona facility provides us with a production capacity of 2,500 trucks for 2022. We have begun construction of the Phase 2 assembly expansion area, which is expected to be completed in Q1 2023 and provide us with a production capacity of up to 20,000-trucks per year on two shifts.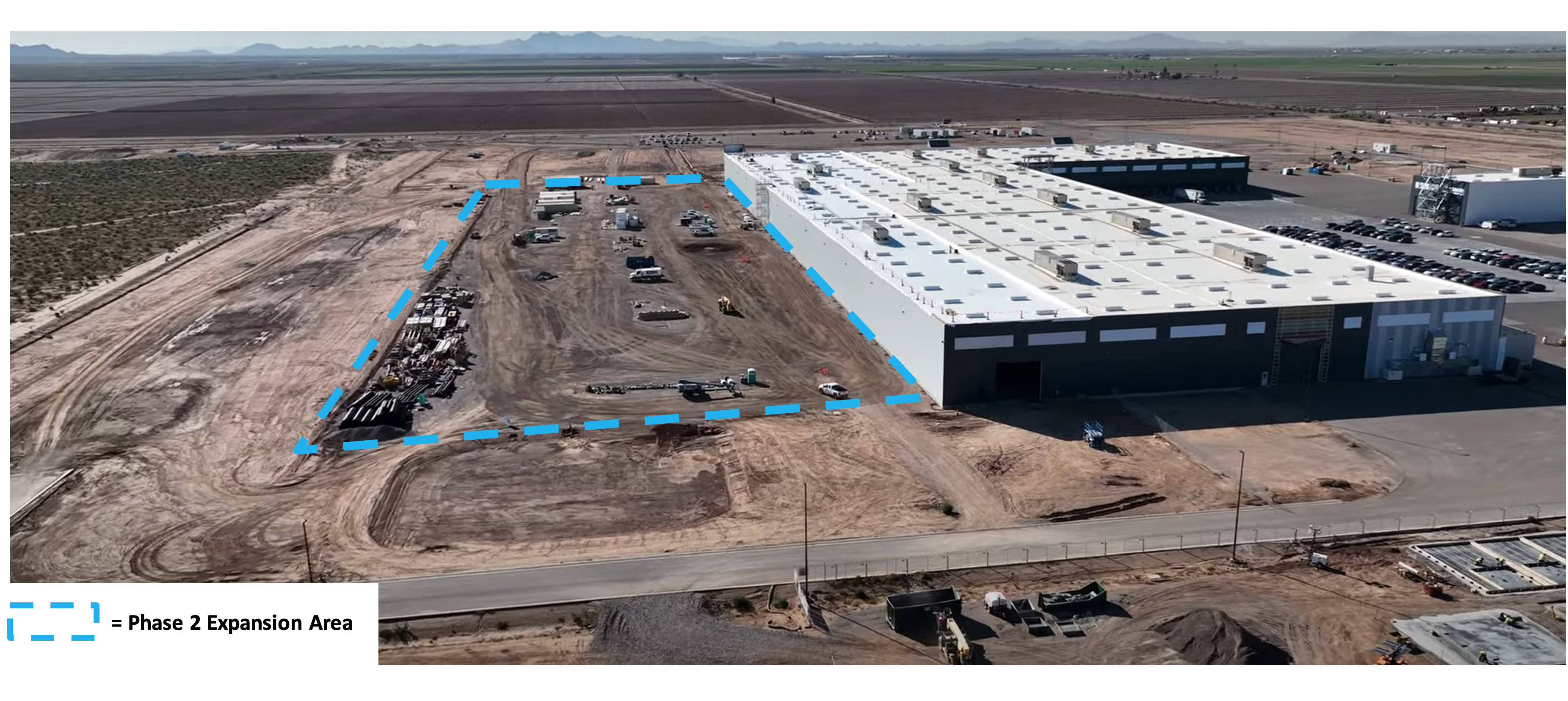 Ulm, Germany Joint Venture Manufacturing Facility Update
Our Ulm, Germany manufacturing facility on IVECO's industrial complex is complete. The facility is capable of producing 2,000 trucks per year and is expandable to 10,000 trucks per year. In 2022, we expect to build and deliver 25 trucks to the Hamburg Port Authority.
LOI for up to 100 BEV Trucks with Heniff Transportation Systems
On December 22, 2021, we announced that Heniff Transportation Systems has agreed to acquire 10 Nikola Tre BEVs from Thompson Truck Centers, a Nikola sales and service dealer network member. The agreement between Heniff Transportation and Thompson Truck Centers is a fleet-as-a-service model where Thompson will provide the sales, service, maintenance, and energy infrastructure required to operate the Nikola Tre BEV trucks. Deliveries are expected to commence in the first half of 2022. Upon the successful initial deployment of 10 units into their bulk transport operation, Heniff and Thompson have agreed to pursue the placement of an additional 90 trucks into Heniff's fleet.
Recent Developments
LOI for up to 100 BEV Trucks with USA Truck, Inc.
On January 5, 2022, we announced that USA Truck has entered into an LOI for an initial purchase of 10 Nikola Tre BEVs from Thompson Truck Centers, a member of the Nikola sales and service dealer network. The LOI between USA Truck Inc. and Thompson Truck Centers is a "fleet-as-a-service" model. Thompson will provide sales, service, maintenance, and energy infrastructure required to operate the Nikola Tre BEV trucks, expected to be delivered in the first half of 2022. The agreement also includes the option to purchase an additional 90 Nikola zero-emission trucks over the next two years.
LOI for up to 100 BEV Trucks with Saia LTL Freight
On January 6, 2022, we announced our collaboration with Saia LTL Freight which includes an LOI to purchase or lease 100 Nikola Tre BEVs following the satisfactory completion of a demonstration program.
The demonstration program will include three BEV trucks in separate locations across the Saia network and is expected to begin in the first half of 2022. Deliveries of 100 production vehicles are intended to occur between 2022 and 2024, with the initial 25 targeted for 2022.
LOI for up to 40 FCEV and 10 BEV Trucks with Covenant Logistics Group
On January 11, 2022, we announced our collaboration with Covenant Logistics Group, which includes an LOI for 10 Nikola Tre BEVs and 40 Nikola Tre FCEVs following the satisfactory completion of a Nikola Tre BEV and Nikola Tre FCEV demonstration program. Delivery to Covenant of the first Tre BEV truck and mobile charging trailer for testing is anticipated to occur in the second quarter of 2022, with the Tre FCEV testing expected to follow in 2023.
Nikola Tre BEV Receives HVIP Approval in California
On January 13, 2022, we announced the Nikola Tre BEV had been deemed eligible for the Hybrid and Zero Emissions Truck and Bus Voucher Incentive Program (HVIP) program by the California Air Resources Board. With this approval, qualified purchasers of the Nikola Tre BEV can now qualify for an incentive valued at $120,000 per truck (up to $150,000 for drayage), helping to reduce the total cost of ownership for purchasers operating in the state of California.
Reached Long Term Battery Supply Agreement with Proterra
On January 18, 2022, we announced a multi-year strategic partnership with Proterra to supply Nikola with battery packs for Nikola BEVs and FCEVs. The first Proterra-powered Nikola Tre BEVs are expected to be produced in the fourth quarter of 2022.
Executed Agreement with Corcentric Fleet Funding Solutions to Facilitate Vehicle Financing
On January 20, 2022, we announced an agreement with Corcentric Fleet Funding Solutions to facilitate sales of Class 8 Nikola Tre BEVs and FCEVs. Under the agreement, Corcentric will purchase vehicles and related assets (e.g., charging assets) directly from Nikola to offer Nikola customers a bundled lease that provides Nikola trucks, related equipment, fuel, and maintenance in a single agreement.
SEC Investigation Update
On December 21, 2021, we confirmed our settlement with the SEC. We will pay a $125 million civil penalty in five installments over two (2) years. The first installment was paid on December 21, 2021. The company is seeking reimbursement from its founder, Trevor Milton, for costs and damages in connection with the government and regulatory investigations.
Fourth Quarter and Full-Year Financial Highlights

Business Outlook
Nikola looks forward to achieving the following milestones in 2022:
Deliver 300 – 500 production Nikola Tre BEVs to customers

Successful pilot testing of Tre FCEV alpha trucks with AB, TTSI and others

Build, test, and validate Tre FCEV beta trucks

Announce location, break ground, and commence construction of the first hydrogen production hub in Arizona

Announce two or more dispensing station partners in California
Webcast and Conference Call Information
Nikola will host a webcast to discuss its fourth quarter results at 6:30 a.m. Pacific Time (9:30 a.m. Eastern Time) on February 24, 2022. To access the webcast, parties in the United States should follow this link: https://www.webcast-eqs.com/register/nikola20220224/en.
The live audio webcast, along with supplemental information, will be accessible on the Company's Investor Relations website at https://nikolamotor.com/investors/news?active=events. A recording of the webcast will also be available following the earnings call.
About Nikola Corporation
Nikola Corporation is globally transforming the transportation industry. As a designer and manufacturer of zero-emission battery-electric and hydrogen-electric vehicles, electric vehicle drivetrains, vehicle components, energy storage systems, and hydrogen station infrastructure, Nikola is driven to revolutionize the economic and environmental impact of commerce as we know it today. Founded in 2015, Nikola Corporation is headquartered in Phoenix, Arizona. For more information, visit www.nikolamotor.com or Twitter @nikolamotor.
Forward-Looking Statements
This press release contains certain forward-looking statements within the meaning of federal securities laws with respect to Nikola Corporation (the "Company"), including statements relating to the Company's future performance and milestones; expected timing of manufacturing facility buildout and production capacity; timing of completion of testing, production, as well as other milestones; expectations regarding the trucks' uses and impact; expectations regarding the Company's sales and service network; and terms and potential benefits of the planned collaborations with its strategic partners. These forward-looking statements generally are identified by words such as "believe," "project," "expect," "anticipate," "estimate," "intend," "strategy," "future," "opportunity," "plan," "may," "should," "will," "would," and similar expressions. Forward-looking statements are predictions, projections, and other statements about future events based on current expectations and assumptions and, as a result, are subject to risks and uncertainties. Many factors could cause actual future events to differ materially from the forward-looking statements in this press release, including but not limited to: design and manufacturing changes and delays, including global shortages in parts and materials; general economic, financial, legal, regulatory, political and business conditions and changes in domestic and foreign markets; the potential effects of COVID-19; the outcome of legal, regulatory and judicial proceedings to which the Company is, or may become a party; demand for and customer acceptance of the Company's trucks; the results of customer pilot testing; the execution and terms of definitive agreements; risks associated with development and testing of fuel-cell power modules and hydrogen storage systems; risks related to the rollout of the Company's business and the timing of expected business milestones; the effects of competition on the Company's future business; the availability of and need for capital; and the factors, risks and uncertainties regarding the Company's business described in the "Risk Factors" section of the Company's annual report on Form 10-K for the year ended December 31, 2021 filed with the SEC, in addition to the Company's subsequent filings with the SEC. These filings identify and address other important risks and uncertainties that could cause the Company's actual events and results to differ materially from those contained in the forward-looking statements. Forward-looking statements speak only as of the date they are made. Readers are cautioned not to put undue reliance on forward-looking statements, and, except as required by law, the Company assumes no obligation and does not intend to update or revise these forward-looking statements, whether as a result of new information, future events, or otherwise.
Use of Non-GAAP Financial Measures
This press release references Adjusted EBITDA, non-GAAP net loss, and non-GAAP net loss per share, basic and diluted, all of which are non-GAAP financial measures and are presented as supplemental measures of the Company's performance. The Company defines Adjusted EBITDA as earnings before interest expense, taxes, depreciation and amortization, stock-based compensation expense, and certain other items determined by the Company. Non-GAAP net loss is defined as net loss adjusted for stock-based compensation expense and certain other items determined by the Company. Non-GAAP net loss per share basic and diluted is defined as non-GAAP net loss divided by weighted average basic and diluted shares outstanding. These non-GAAP measures are not substitutes for or superior to measures of financial performance prepared in accordance with generally accepted accounting principles in the United States (GAAP) and should not be considered as an alternative to any other performance measures derived in accordance with GAAP.
The Company believes that presenting these non-GAAP measures provides useful supplemental information to investors about the Company in understanding and evaluating its operating results, enhancing the overall understanding of its past performance and future prospects, and allowing for greater transparency with respect to key financial metrics used by its management in financial and operational-decision making. However, there are a number of limitations related to the use of non-GAAP measures and their nearest GAAP equivalents. For example, other companies may calculate non-GAAP measures differently or may use other measures to calculate their financial performance, and therefore any non-GAAP measures the Company uses may not be directly comparable to similarly titled measures of other companies.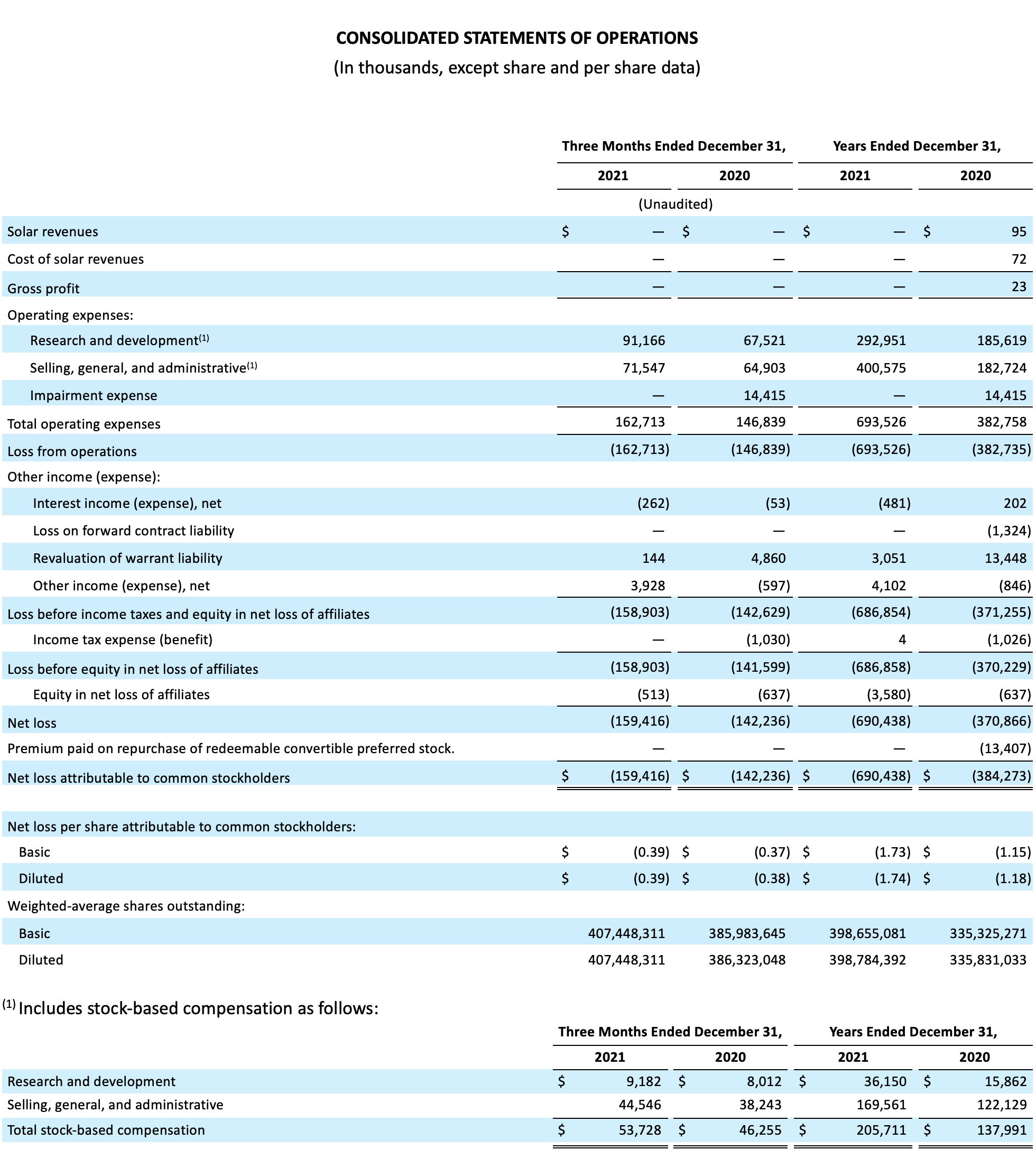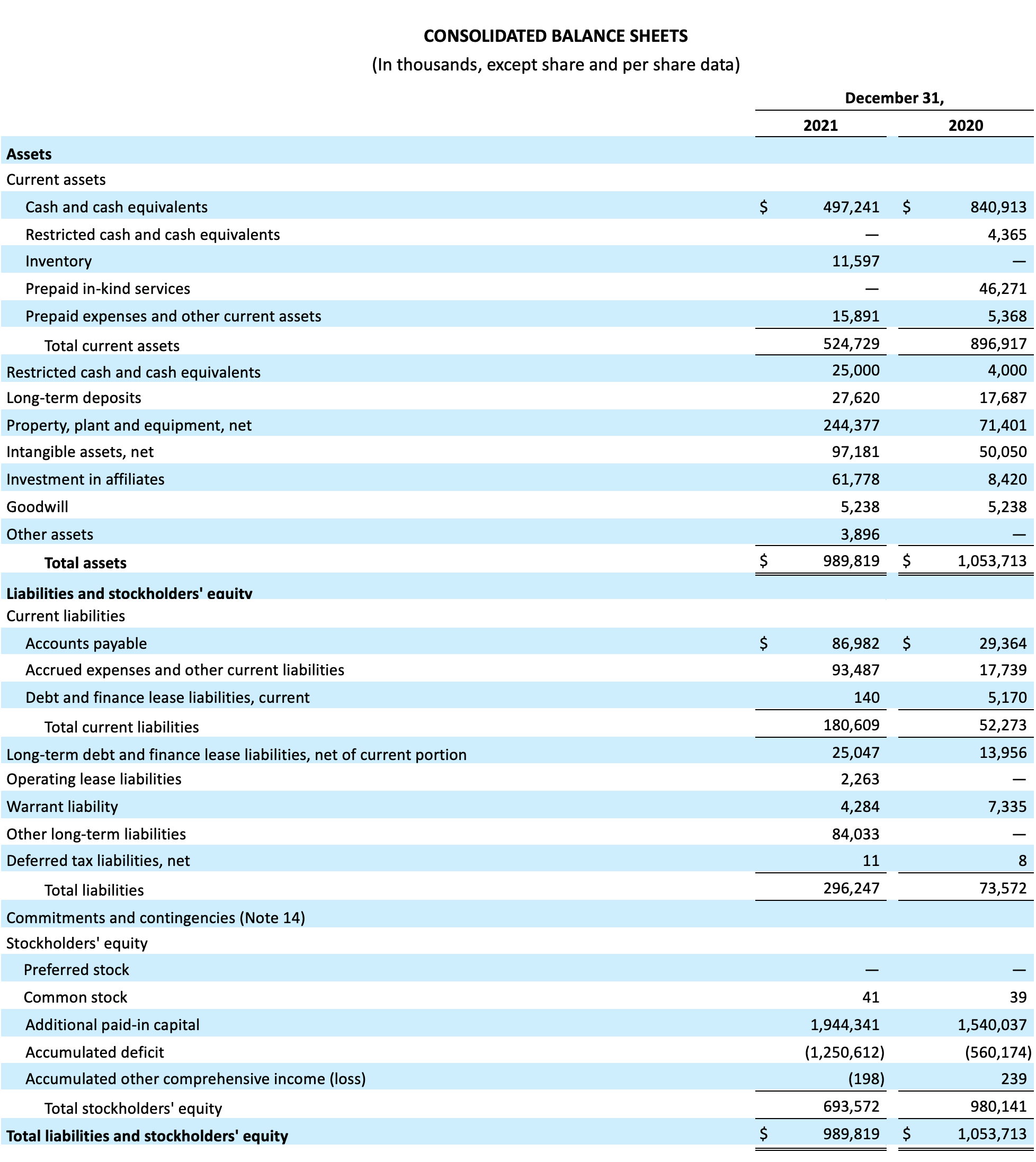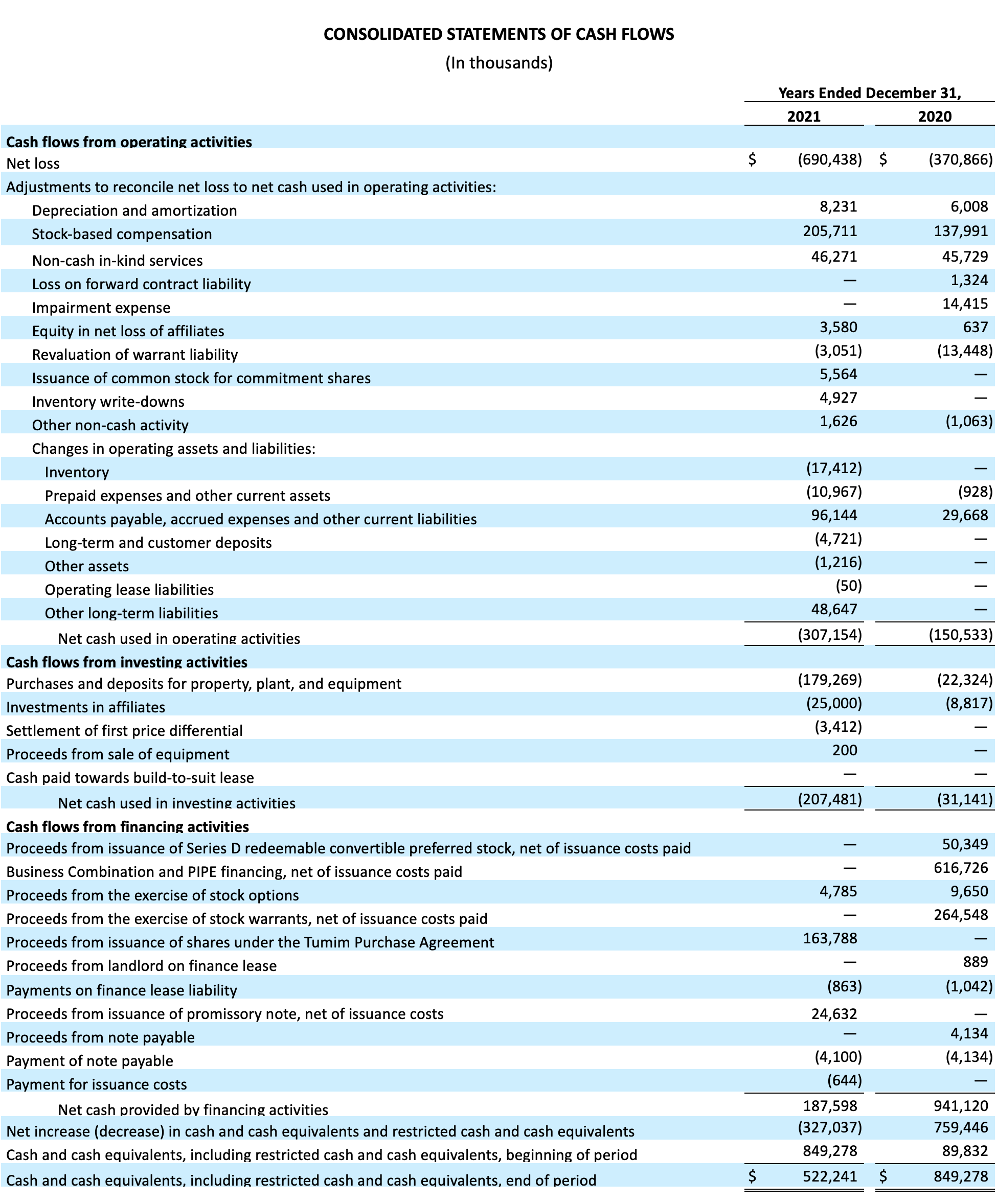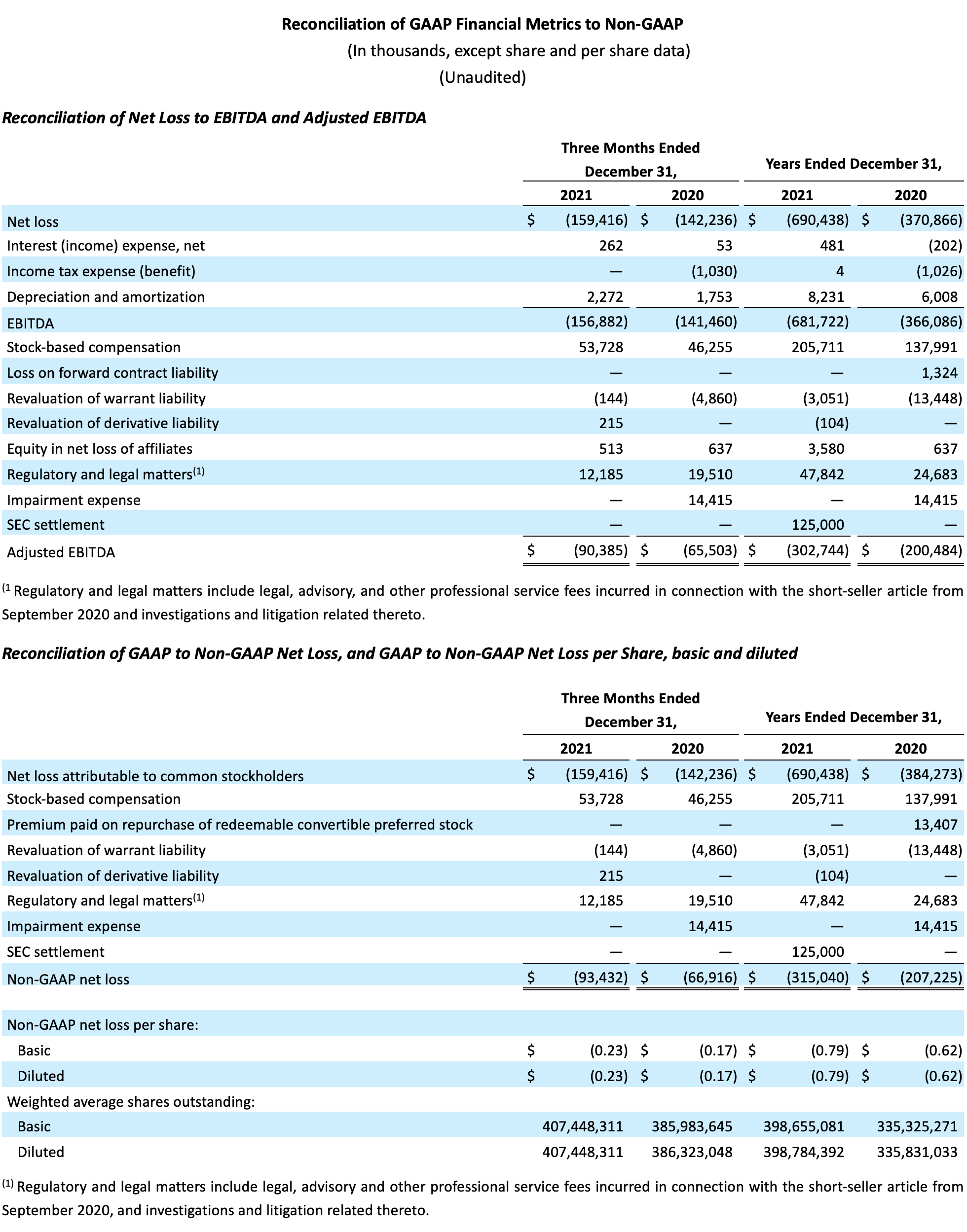 INVESTOR INQUIRIES: